Volunteering
Lewiston Public Library is always looking for enthusiastic volunteers from the community. We currently have openings in BookReach, Landscaping and Adopt-A-Shelf (please see below descriptions).  If you are interested in volunteering, please fill out an application and return it to the library. We will contact you at the earliest opportunity.
BookReach is looking for volunteer readers!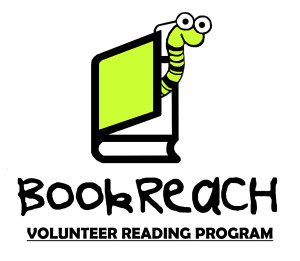 BookReach is a community collaboration of volunteer readers who bring story times and books to children in licensed family childcare homes. If you like children and reading-out loud, please check out our BookReach page for details
We are looking for a Landscape Gardener!
Time requirement:
1 – 3 hours weekly
Purpose
To keep the library's live plants inside, watered and trimmed.
Benefits of Volunteering
To work in pleasant surroundings
To develop a new skills
Give something back to the community
Share your talents
Feel needed and valued
Satisfaction from accomplishment
Duties & Responsibilities
Water and prune plants as needed
Skills/Abilities/Qualifications Required
Physical stamina is required–bending, digging, lifting, stooping, standing, and walking
Ability to work independently
Ability to learn plant maintenance skills
Knowledge of plants required
Ability to make recommendations on plant care
Please indicate on your application that you are interested in helping out with the plants.
We are looking for several Adopt-A-Shelf volunteers!
Adopt-A-Shelf Volunteer
Time Commitment
1-3 hours, weekly
Purpose
Maintains order, accessibility, and appearance of assigned section of shelving.
Benefits of Volunteering
Chance to meet new people
To work in pleasant surroundings
To develop new skills
Give something back to the community
Share your talents
Feel needed and valued
Enhance your resume
Satisfaction from accomplishment
Duties & Responsibilities
Maintain orderly and clean shelves
Identify books requiring mending and place them in mending area noting the book's particular problem
Read spine labels, and re-shelf books that are not in proper order
Shift books as necessary, to assure easy access
Remove all bookmarks, paper, and litter from books and shelves
Skills/Abilities/Qualifications Required
Ability to work congenially with staff, patrons and other volunteers
Ability to provide dependable transportation, be punctual, and the ability to be contacted by telephone for scheduling changes and meetings
Ability to understand and follow written and verbal instructions, policies and procedures
Ability to receive instruction from library staff, and the cooperation to abide by library policies and regulations
Ability to lift and move library materials as necessary
Ability to reach to top shelves and bend to bottom shelves