Sparks' Ark!
Jul 01, 2017— 11:00 am
Continuing our Summer Reading programming; the Lewiston Public Library Children's Department is pleased to welcome Sparks' Ark, the Animal Experts, to Callahan Hall on July 1st at 11:00am!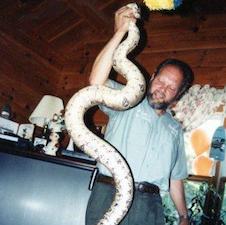 David Sparks grew up around Sebago Lake, observing animals in their natural habitats. The Sparks family has been in the business of rehabilitation and relocation for critters around Maine for 30 years, and we are SO excited to see all the animals he has for us!
To get in to Callahan first, you will want to grab a free ticket, so come up to the 3rd floor at LPL two weeks before to get them in advance. If you have any questions, please call us at 513-3133!