Miss Piggy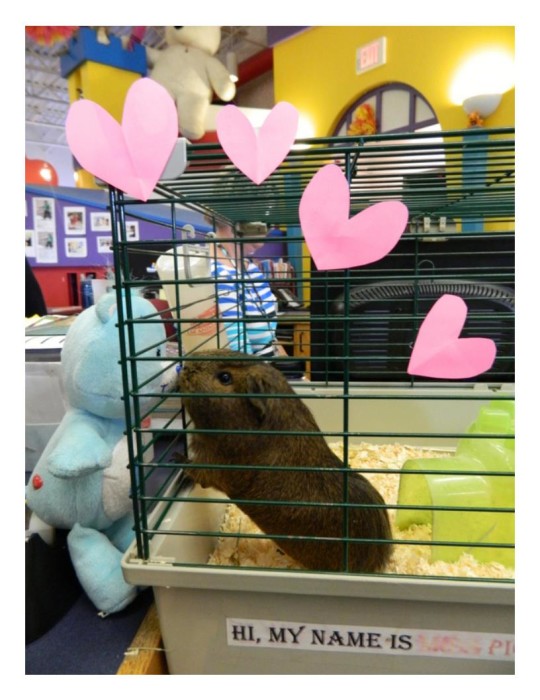 The year was 2009. It was a brisk January day. Miss Piggy had just been found in a local family's garage. Not knowing what to do with her they put her up for free on a website known as Freecycle. Another family adopted her and then asked us if we would like to be her forever home. We jumped at the chance and she's been warming the hearts of our patrons ever since.
In March of 2014 Miss Piggy passed away. Miss Piggy had been sick for several weeks and she had been in a lot of pain. While we will miss our beloved Piggy we are glad she is no longer in any pain.
Miss Piggy loved treats like carrots, lettuce, celery, and especially dandelion flowers & greens and she was always glad to see children bringing her treats when they visited.