Great Falls Forum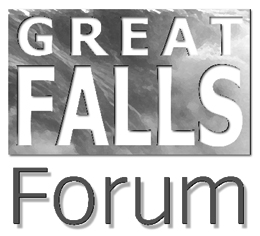 All Great Falls Forum programs take place on Thursdays from 12 noon to 1 pm in the Library's Callahan Hall. The programs are free and no advance registration is required. The Forum is a bring-your-own lunch event.  Coffee, tea and bottled water are available at the program
Our Great Falls Forum co-sponsors are the Sun Journal, Bates College and the Chamber. For more information contact the Library's Adult Services desk at 513-3135 or via email at LPLReference@gmail.com.
Upcoming Events
Great Falls Forum with LHS Soccer Coach Mike McGraw Feb 23, 2017 — 12:00 pm
Lewiston High School Soccer Coach Mike McGraw will be our featured speaker for the February Great Falls Forum on Thurs., Feb. 23rd at 12 noon in LPL's Callahan Hall with a talk entitled "Soccer Stor...
Great Falls Forum with Maine Wabanki REACH Mar 16, 2017 — 12:00 pm
Our March Great Falls Forum will feature Penthea Burns, Co-Director of Maine Wabanaki REACH, along with REACH Community Organizer Barbara Kates speaking on "Truth, Healing and Change: Why Maine Need...